Flat Roofing Specialists
Specialists in flat roof repairs, leak detection and new installations.
flat roof specialist covering Halifax, Huddersfield, Bradford and surrounding areas.
We only install high quality warm flat roofs that are energy efficient, easy to maintain and are guaranteed up to 20 years:
We install all types of flat and low pitched roofs, balconies, terraces, green roofs and roof windows.
We only use the very best waterproofing systems that have been proven to last in excess of 30 years and have a manufacturers backed warranty.
● Complete Fully Supported Roofs ● Extensions ● Conservatories ● Outbuildings/Greenroofs/Offices ● Terraces & Balconies ● Dormers & Porches ● Garages
Alpine Roofing we will advise you on the different waterproofing systems available and which would be the most cost effective and best solution to waterproof your roof.
Some of our recent projects are available to view on our projects page
---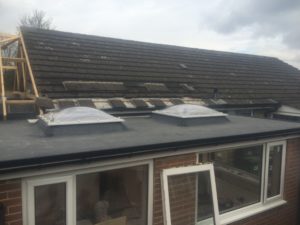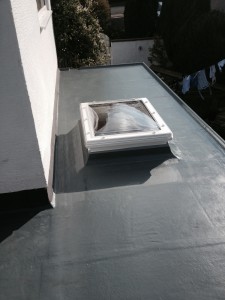 In addition, to your new flat roof; we can install new roof windows, install seamless aluminium guttering and fascia boards. please see our roofline page for further info.
---
Download the NFRC's Home owners guide to flat roofing here
or visit www.nfrc.co.uk
Alpine Roofing are full members of the NFRC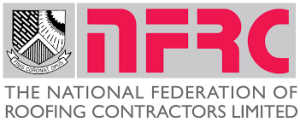 ---
Balconies, walkways and garden roofs
Seamless "liquid" applied waterproofing
For heavy-duty applications such as balconies, walkways, terraces, roof gardens and steps, Topseal HD provides an extra level of performance and waterproof protection with a 25 year guarantee on areas subject to frequent foot traffic.
The system is fitted with a choice of our coated aggregate finish which is available in any of our standard colour options or matched to most RAL or BS4800 colours or our anti-slip finish for extra grip in wet conditions.
Balustrade supports, tiles or decking can be easily incorporated into the system providing limitless possibilities for your next project.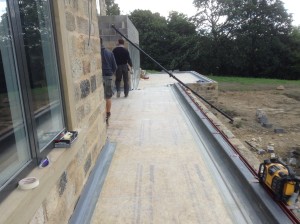 ---
Liquid "Seamless" waterproofing
Alpine Roofing are specialists in seamless liquid applied waterproofing
Kemper can be used to waterproof any type of flat or pitched roof and can be formed into any shape for complex detail work on roofs with lanterns, parapet walls, box gutters and to simulate metal roofs.
We are fully approved contractors for the installation of Topseal and Kemper systems

---
---
We repair and replace flat roofs in Halifax, Huddersfield, Bradford, Leeds and all surrounding areas.